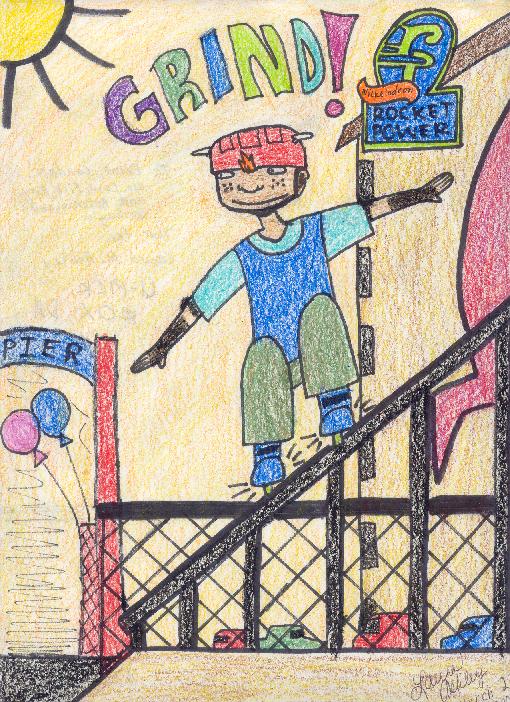 Believe it or not, this was on U-Pick Live!
The next 5 pics are when Otto and Twist are about 16, Reggie and Sam are about 17, and Lars is 18.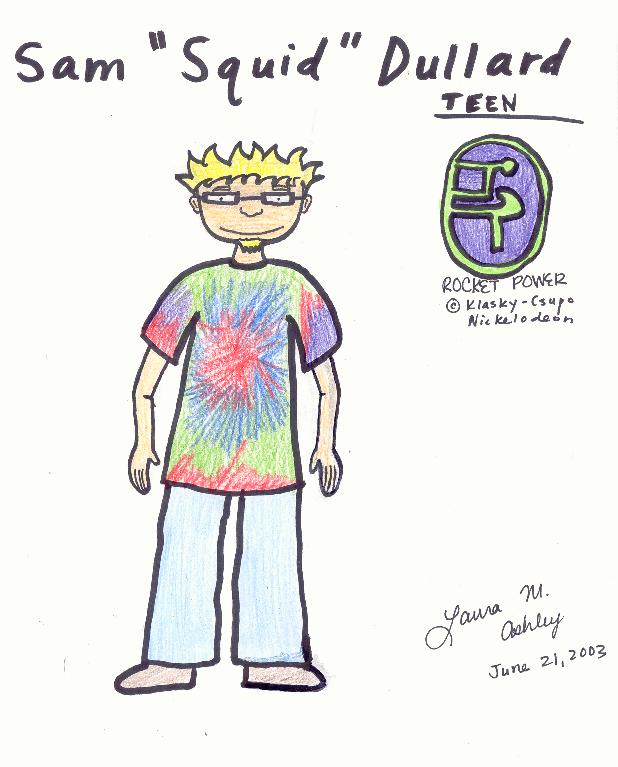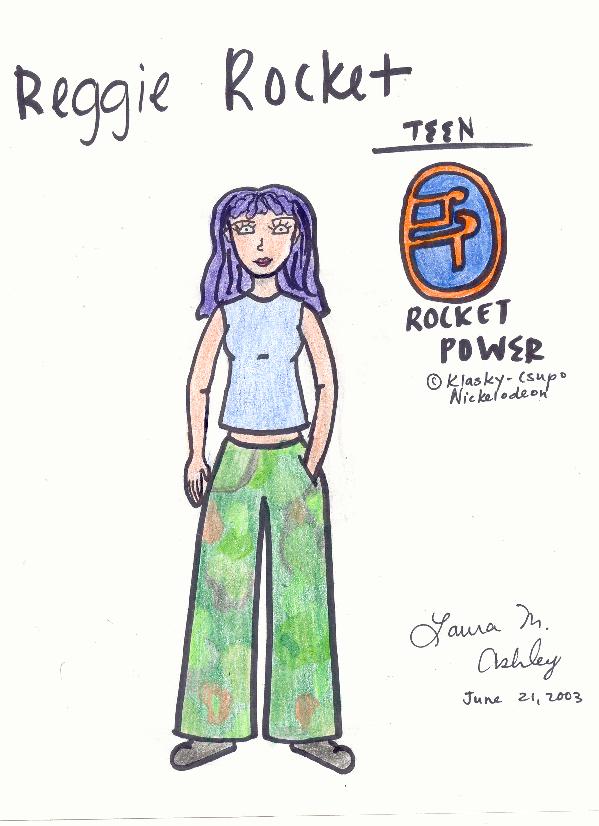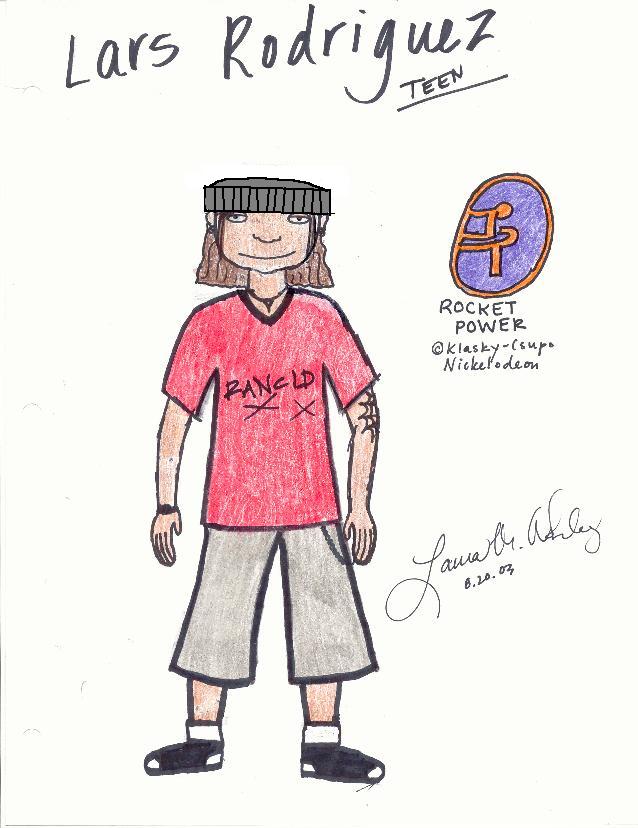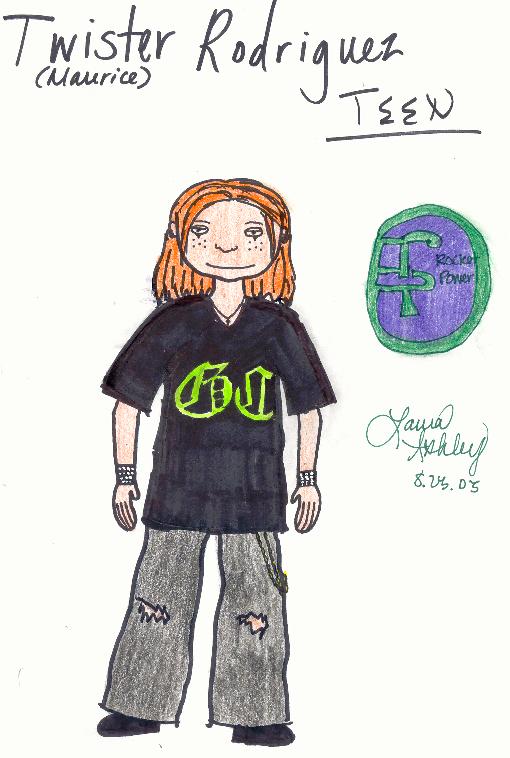 I just had to give Twister a Good Charlotte T-shirt! :)
LIFESTYLES OF THE RICH AND FAMOUS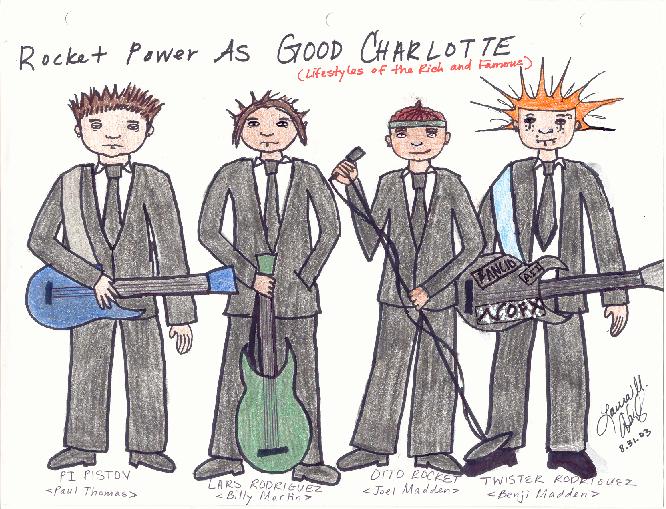 This is the RP gang dressed like the guys of Good Charlotte in the "Lifestyles" video.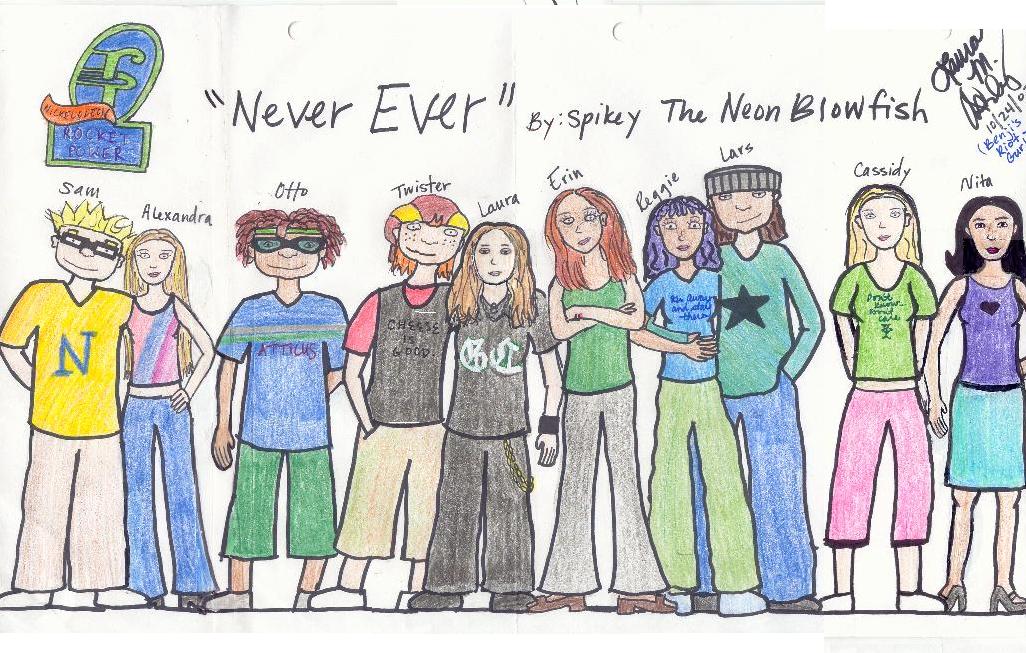 This is an illustration to "Never Ever" by Spikey The Neon Blowfish.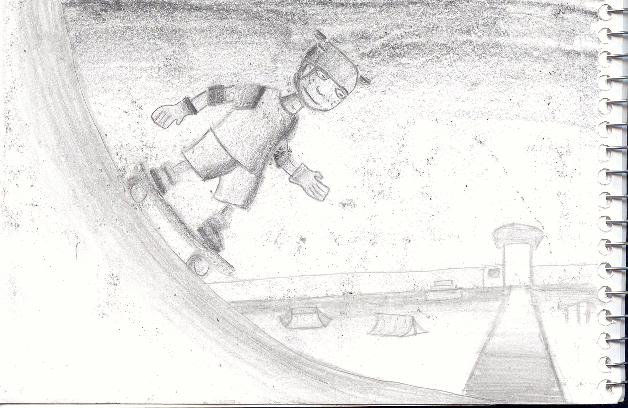 Did this in art class, we had to use overlapping.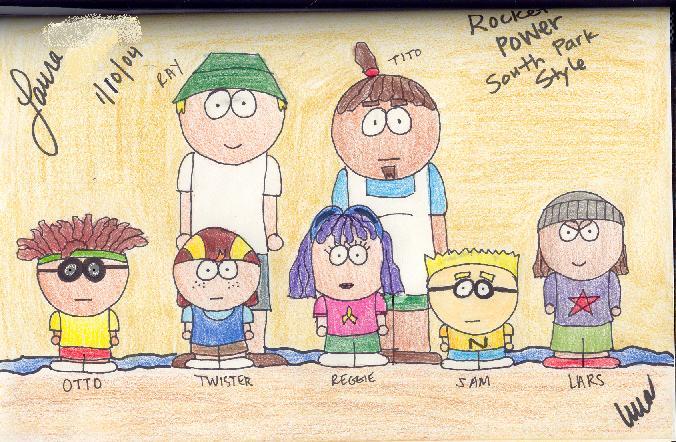 What if Trey Parker and Matt Stone had come up with the idea for Rocket Power? Well not only would it be more profane and would be TVMA, but that is probably what the RP gang would look like.